Moyle & Son Millers, 56 Bridge Street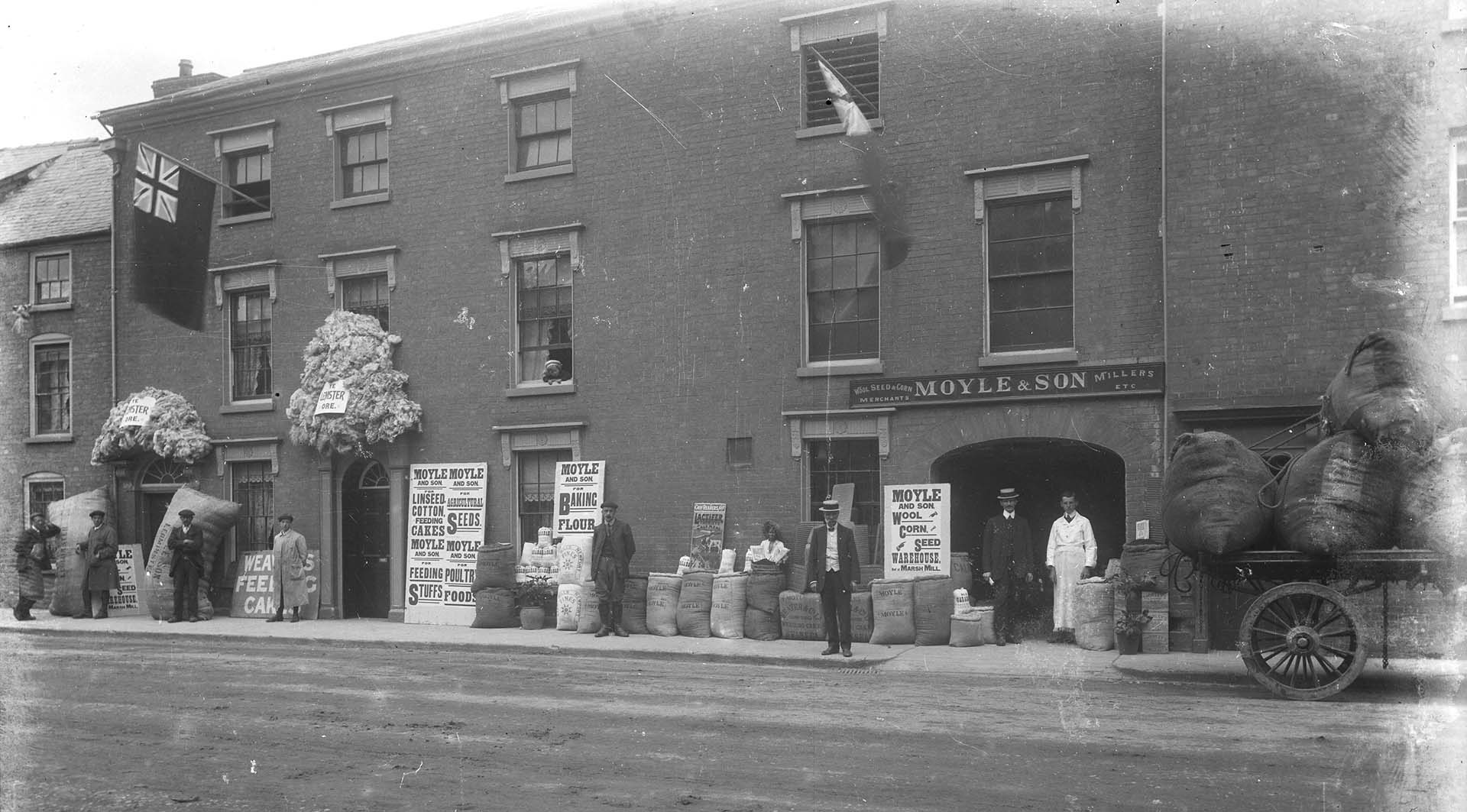 About
Samuel Moyle is listed as a wool stapler & seedsman in the Kelly Directory for Leominster in 1879. A wool stapler was someone who bought the wool directly from the farmers who produced it, sorted it, graded it, and then sold it on to the manufacturers.
Image Acknowledgements
Images of advertising sourced from British Newspaper Archive (www.britishnewspaperarchive.co.uk) and The British Library Board.
© 2022 Findmypast Newspaper Archive Limited.
Images of Leominster shopfronts with kind permission from Herefordshire Museum Service.