Broad Street was built as an extension to the original marketplace, by now much too small, in the early 1200s.
It was very ambitious in its size. It linked the old market area and the area then known as the Marsh, down by the Pinsley Brook and River Lugg, where there were already several mills using waterpower. The date of 1600 on the front of 18 Broad Street is plausible.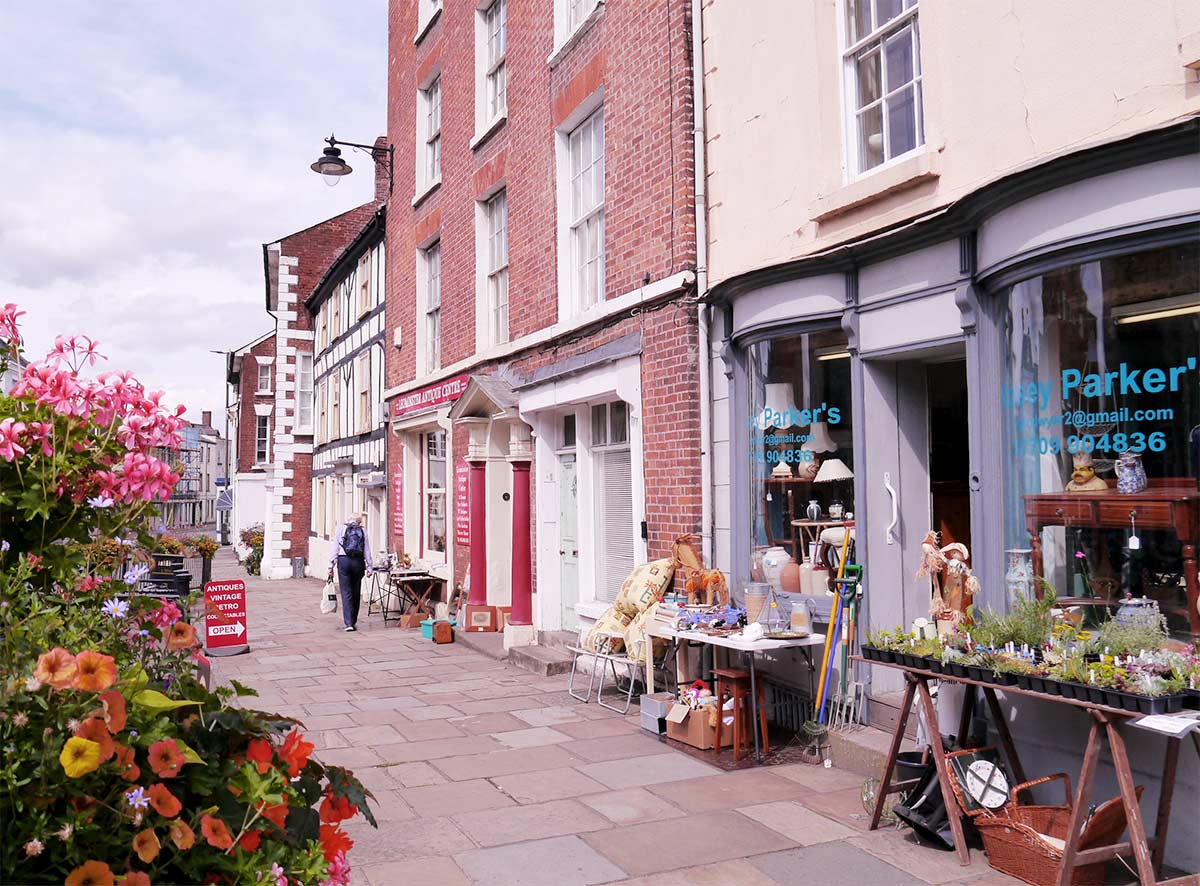 The building gives a good idea of what the whole street might have looked like in the 1600s In 1879, the Kelly's Directory list of businesses in Broad Street show that it was a high-status street with a number of skilled entrepreneurs, and also some large residences as well. Alexanders & Loveridge made all kinds of metal goods at the Lion Works and the Gas & Coke Company was based there.
There were two surgeons, a leather seller, musical instrument dealer, saddler, blacksmith, watch maker, cooper, draper, hairdresser, boot maker and accountant. Two Quaker businesses also operated there: Newmans Grocers, and Orphans Press. Because of its width, the road is still sometimes closed to traffic, for fairs and other events. Photos survive of a giant street party there in the early 20th century, with hundreds of people sitting down to a meal.
Newman and Co Grocer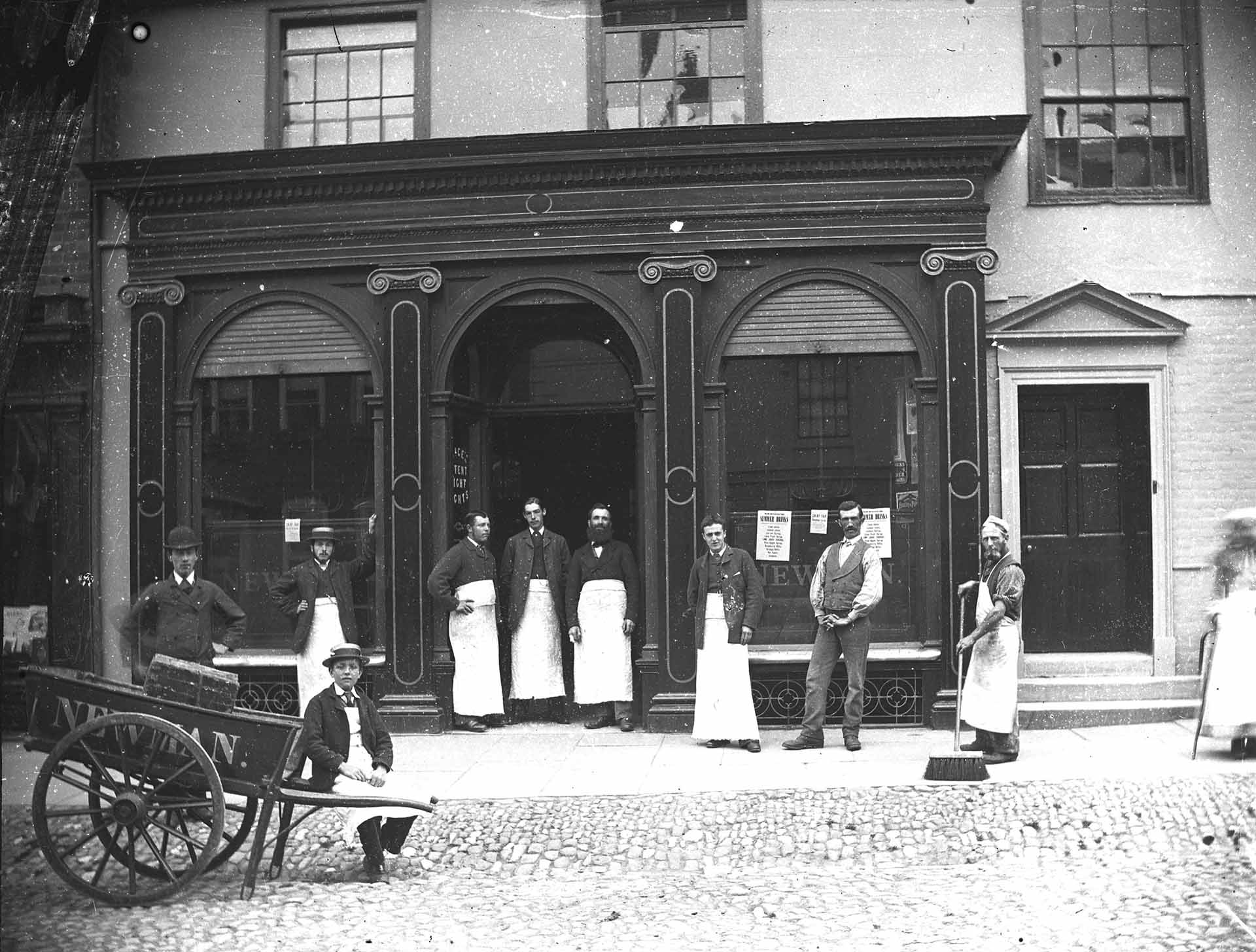 About
The Newman family were very significant residents in Victorian Leominster. Henry Stanley Newman was born in Liverpool in 1837, but moved to Leominster in 1858 with his father to run a grocery business, and lived here until his death in 1912. The Newmans were Quakers, part of a thriving nonconformist community in the town. Henry, his wife and their 6 children lived above the shop in Broad Street and their home was a hub for visitors from all over the country. Newman began teaching at the Adult school set up by his father as soon as he arrived inLeominster. He was a real philanthropist, using profits from his business to set up the Orphans Home in the town in 1869 and the Orphans Printing Press, to provide work training for the boys, in 1872.
Image Acknowledgements
Images of advertising sourced from British Newspaper Archive (www.britishnewspaperarchive.co.uk) and The British Library Board.
© 2022 Findmypast Newspaper Archive Limited.
Images of Leominster shopfronts with kind permission from Herefordshire Museum Service.