West Street was established before 1249. It was the main route out of the town towards Wales, along Bargates.
By the 1400s, there was a small suburb along this road, but all traces of the buildings were destroyed by the construction of the ring road. For those coming in from villages to the west of Leominster to trade their goods, the Street gave direct access to the medieval marketplace. Burgage plots were laid out on either side of the road.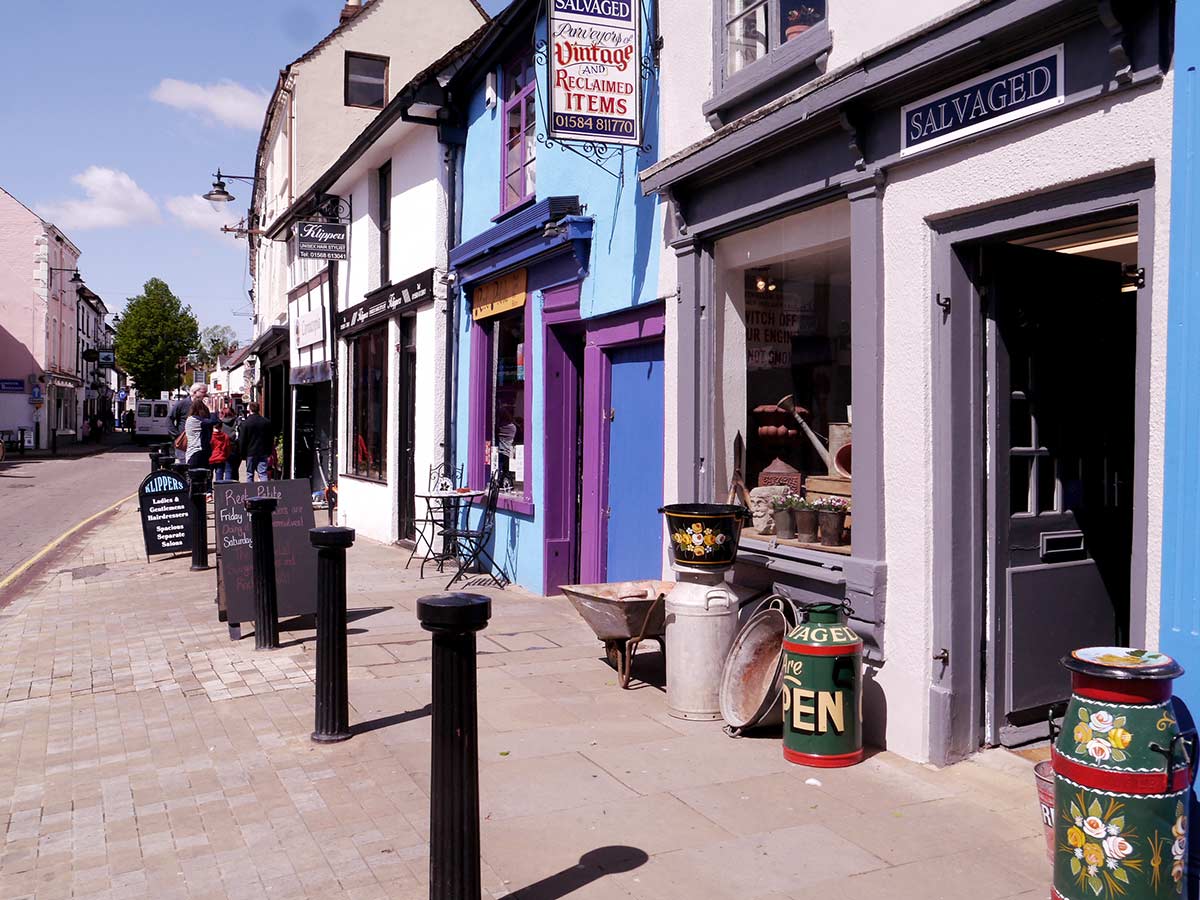 In medieval times, such town plots were owned by the lord (in Leominster's case, the monastery) and rented out. In the 1879 Kelly's Directory to the town a great variety of businesses were listed: a baker, a builder, a plumber, a renowned hat maker (Samuel De Vall) a cooper (who made wooden barrels), a saddle maker, a crockery dealer, a cabinet maker, a foundry, a dressmaker, a solicitor, a bonnet maker, and several pubs including the Talbot and the Black Swan.
Melias Ltd Food Distributors, 8 West Street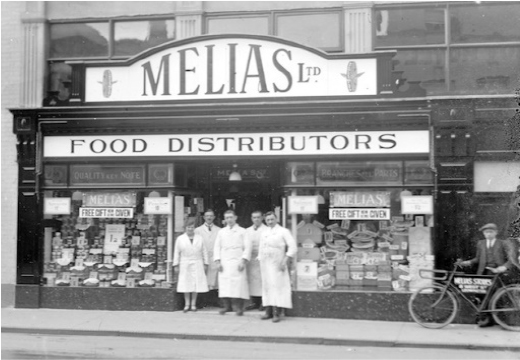 Melias Ltd was a grocery shop at 8 West Street
Image Acknowledgements
Images of advertising sourced from British Newspaper Archive (www.britishnewspaperarchive.co.uk) and The British Library Board.
© 2022 Findmypast Newspaper Archive Limited.
Images of Leominster shopfronts with kind permission from Herefordshire Museum Service.