Ellwood & Son Chemist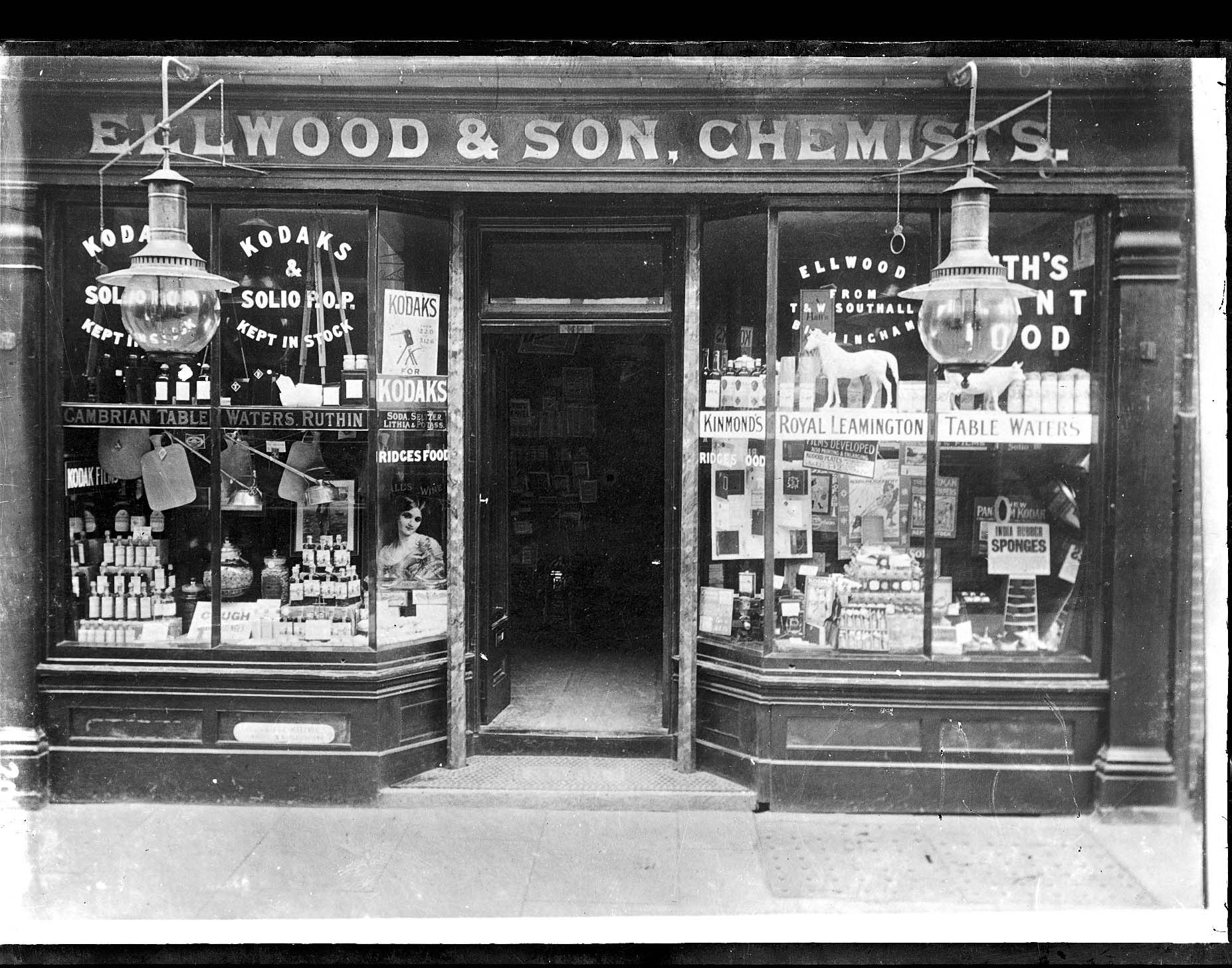 About
By 1900, Ellwood's was characterising itself as 'North Herefordshire's drug store.' It sold all manner of goods, some which we would still buy in a chemist's shop, but others that we would now buy elsewhere or that are controlled. The shop advertised regularly in the Leominster News,which gives us an idea of their range of stock, and local health concerns. In the 1880s and 1890s, as well as selling ginger beer powder, baking powder, and powdered egg. Despite the fact that a safe pumped water supply had been installed in Leominster 20 years before, Ellwoods was still advertising 'effervescent saline' (fizzy salt water) as a remedy against cholera in the 1880s, perhaps preying on people's fears. They also sold 'nerve pilules' in the 1880s, which contained both cocaine and nux vomica, a south American herb. Until 1916, there was hardly any legislation in the UK about the sale of dangerous drugs – it was legal for pharmacies to sell morphine, cocaine, opium and even arsenic in small amounts. The 1920 Dangerous Drugs Act started a programme of control which has increased ever since. By the 1920s, Ellwoods was advertising radios and spectacles.
Bon Marche Drapers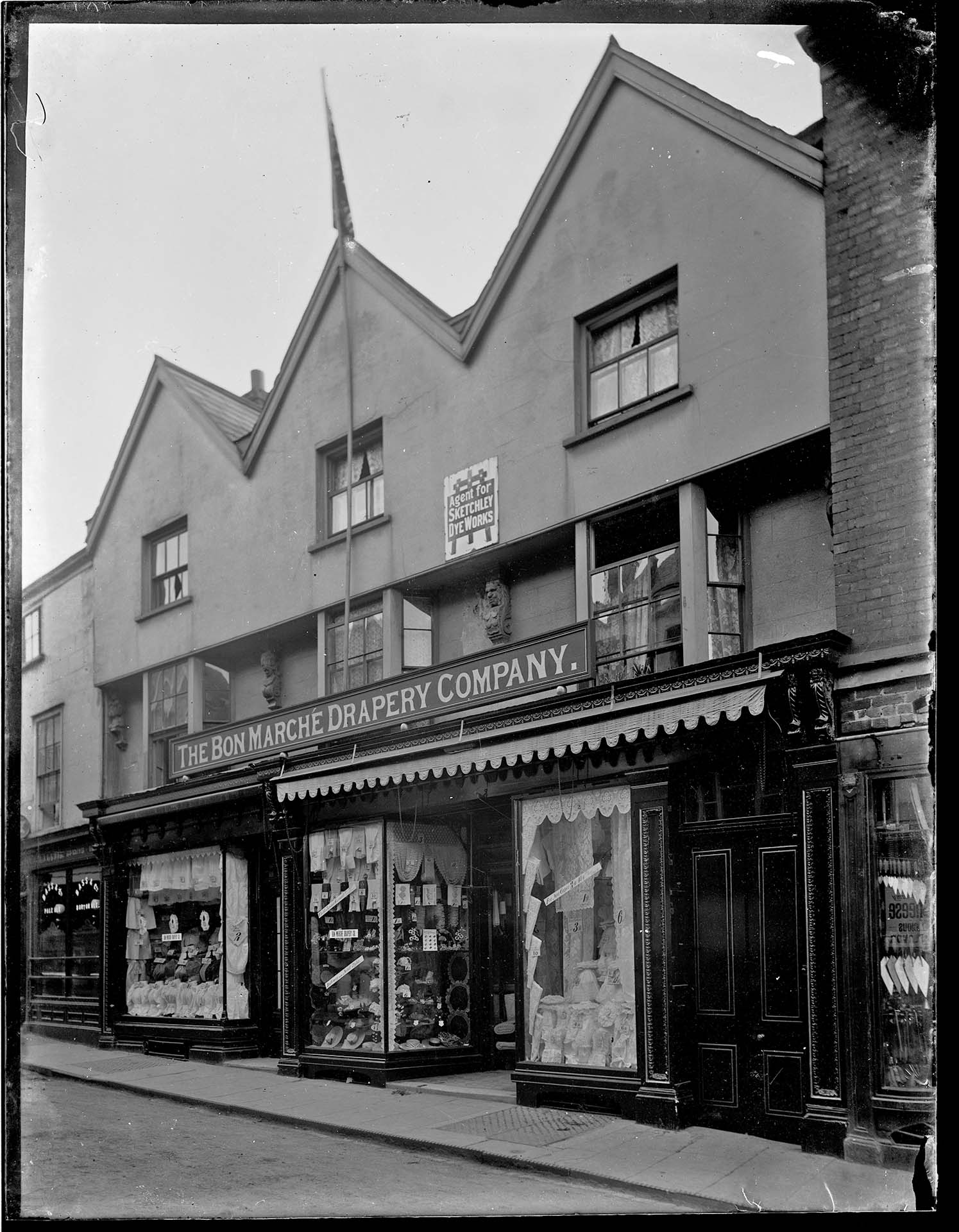 About
The Bon Marche Drapery Company was one of a chain of shops across the country with the same name. It existed in Leominster for the first half of the 20th century, selling all kinds of ready made clothing. The Company frequently advertised in the Leominster News, with many seasonal offers.
Image Acknowledgements
Images of advertising sourced from British Newspaper Archive (www.britishnewspaperarchive.co.uk) and The British Library Board.
© 2022 Findmypast Newspaper Archive Limited.
Images of Leominster shopfronts with kind permission from Herefordshire Museum Service.