A Tea Dance to Start the Jubilee
Consortium members Everybody Dance and Jigsaw Inclusive Dance hosted a tea dance at the Forbury Chapel to kick of Leominster's Platinum Jubilee celebrations on 26 May.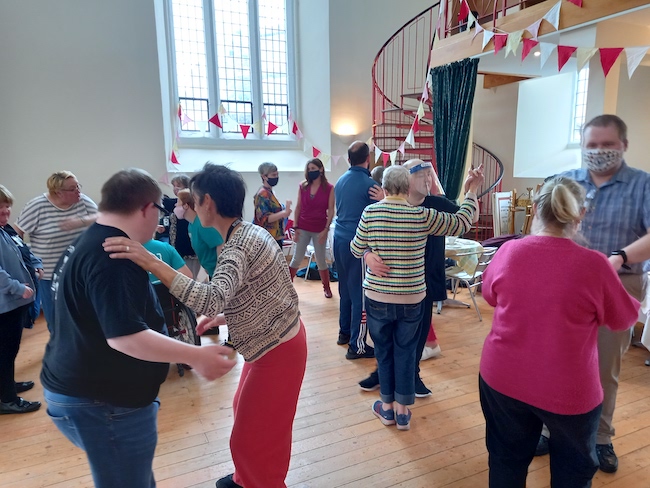 The afternoon was kicked off with an open dance for everyone, dancing to music in pairs and groups, before settling down to tea and scones and then a choreographed performance by Jigsaw Inclusive Dance.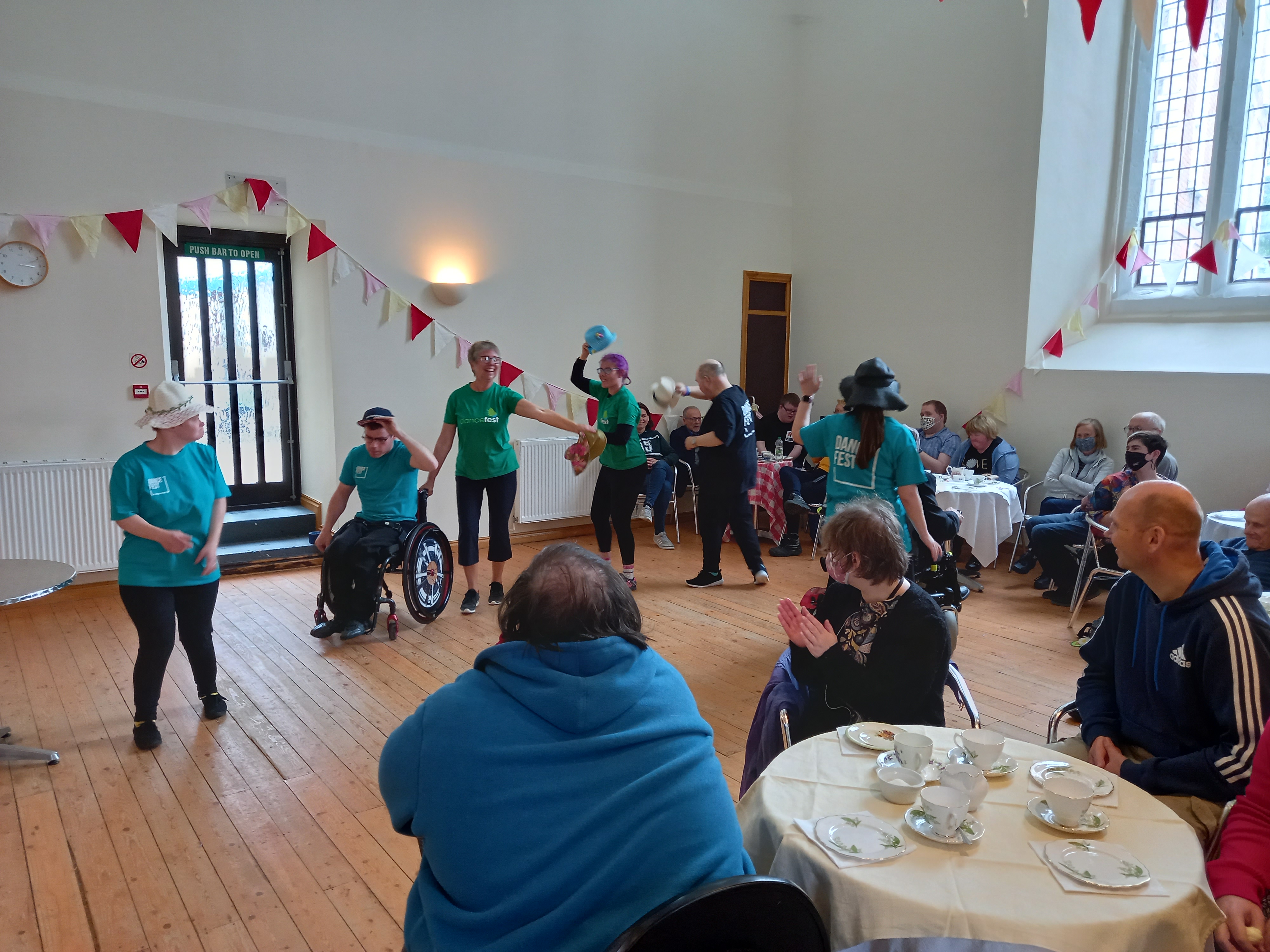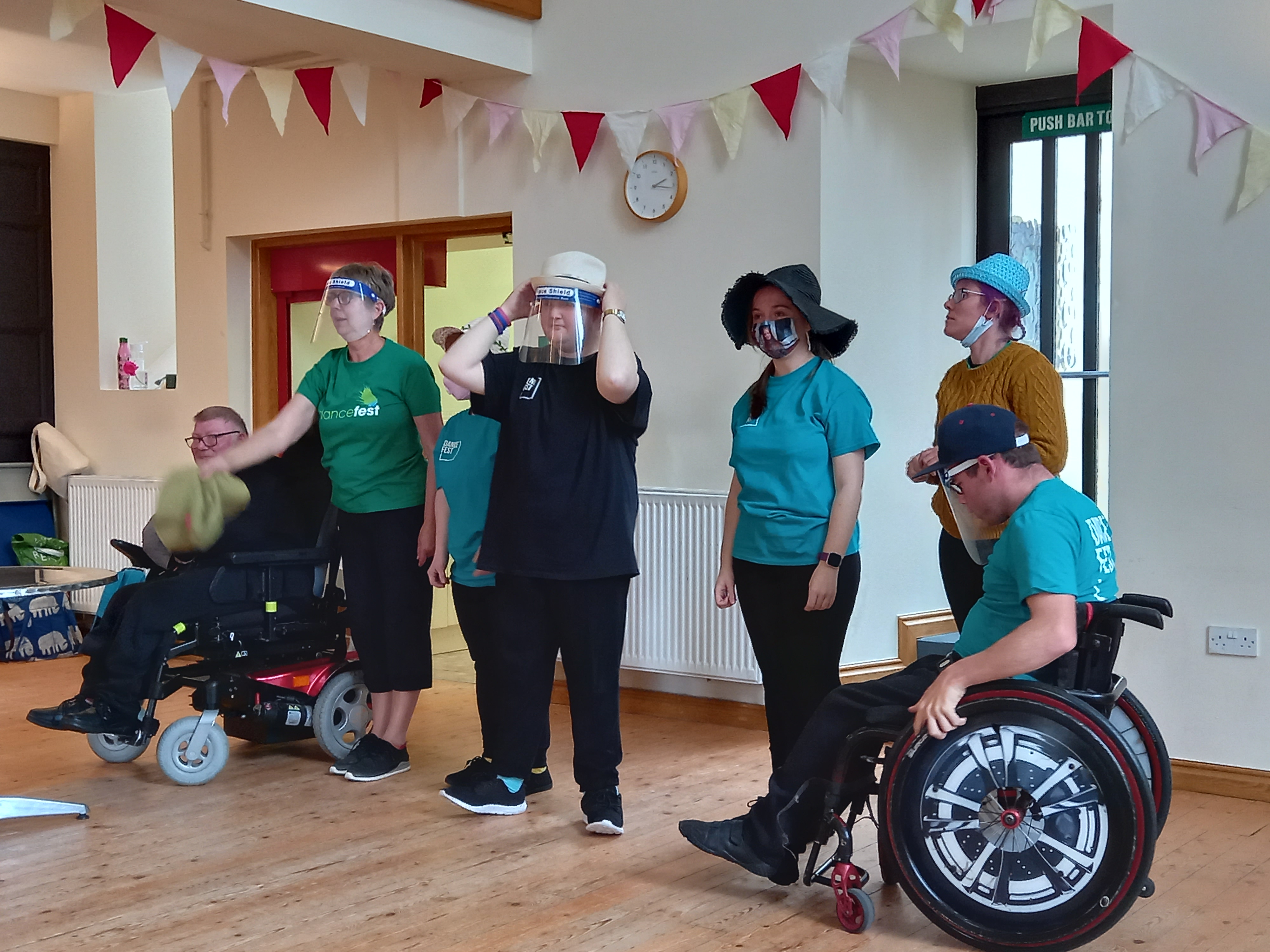 Their dance piece included lots of hat-swapping, and a tea-themed section involving pouring tea and slicing cake.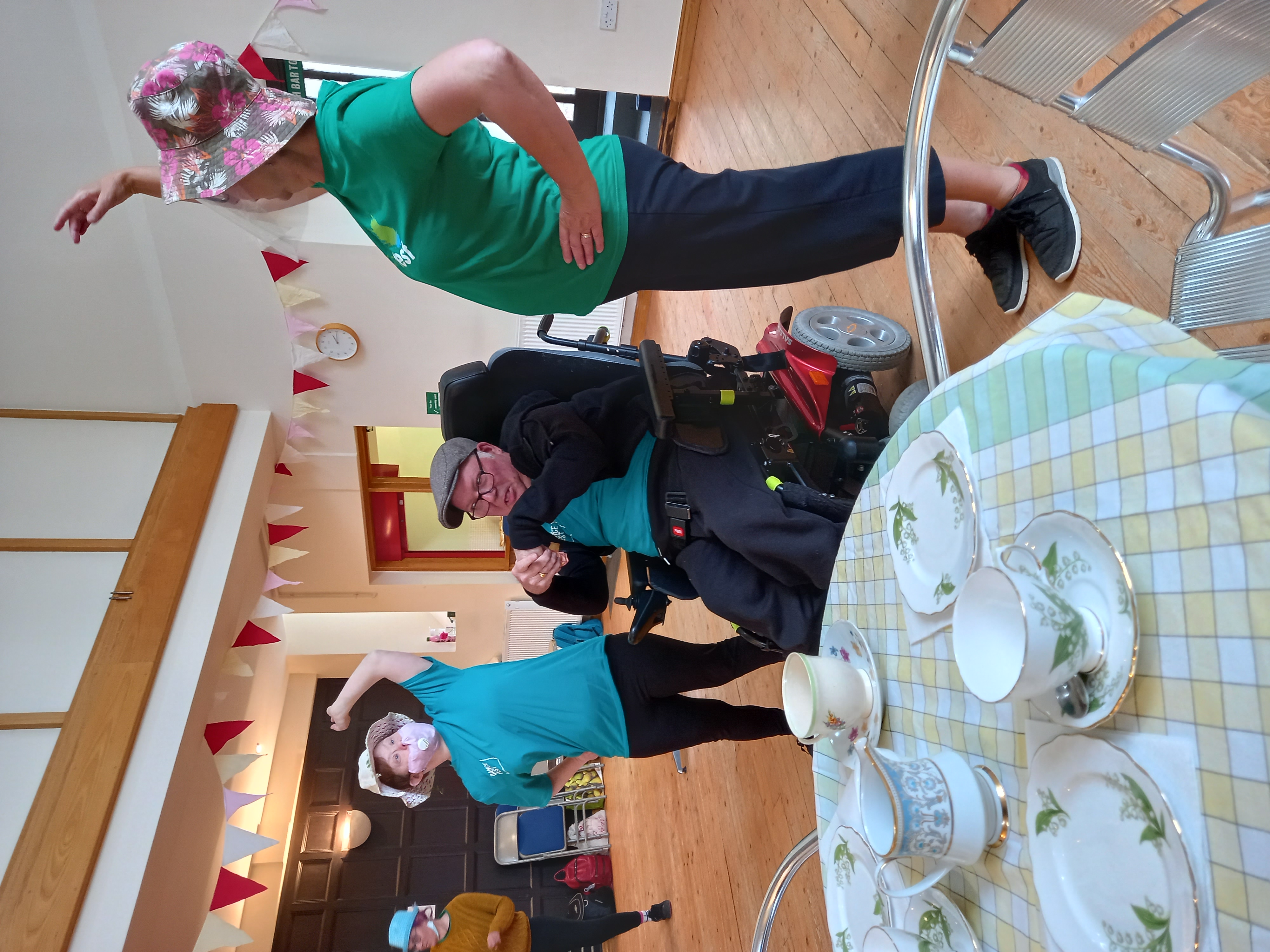 The event was attended by actors from next door neighbours (and fellow Cultural Consortium members) About Face Theatre, as well as people from Leominster Meeting Centre, and passersby who had heard the fun and seen the posters and wanted to join in. Mayor Trish Marsh came along to say hello, one of her first official engagements in her first few days as mayor, and said that this was the beginning of Leominster's Jubilee celebrations, and what a fantastic way to kick things off it was.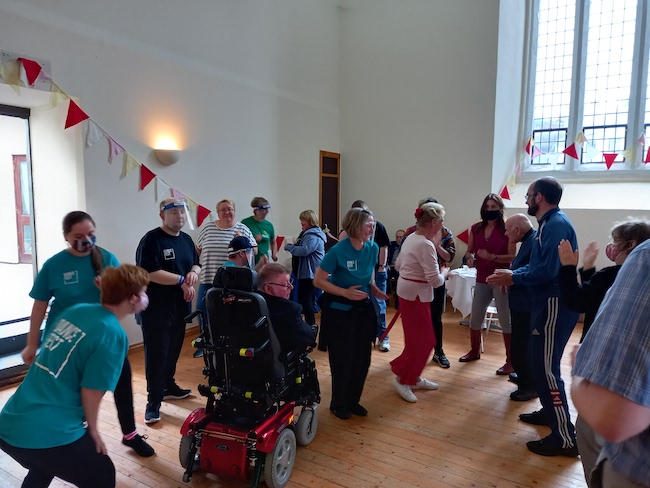 The event was funded by the Herefordshire Community Fund's Let's Create Jubilee Fund.