Gemma Moore Art Exhibition
Leominster Cultural Consortium is proud to present Gemma Moore at the Old Stable Gallery (inside the Information Centre on Corn Square) with her show Marginalised Representation, throughout October.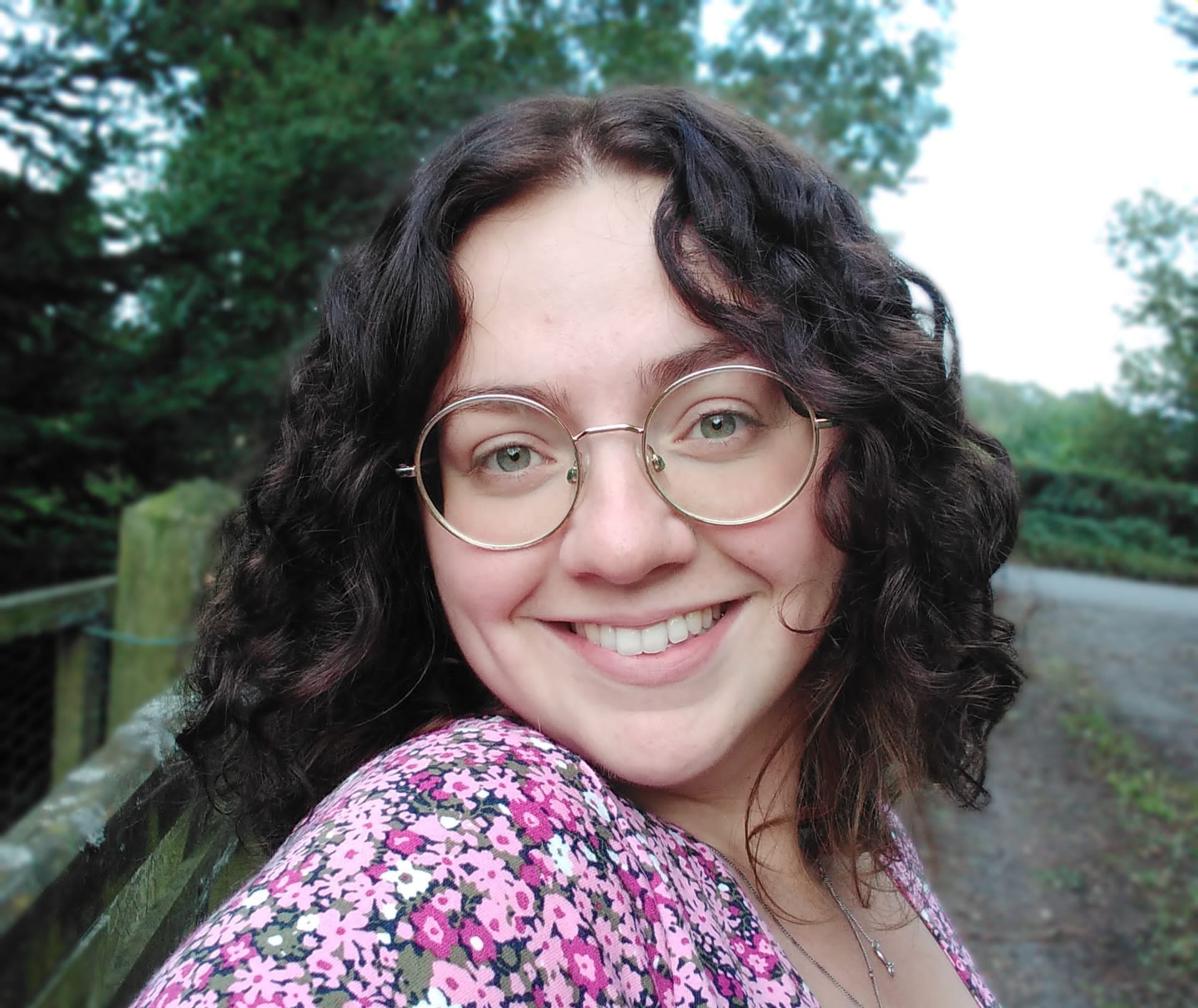 Gemma is a socially engaged young artist based in Herefordshire, and she worked with the consortium on a project with Meadow Arts and Earl Mortimer College earlier this year.
She graduated from the Hereford College of Arts with a First Class Honours Degree in Fine Art and has recently completed a Masters in Fine Art at Birmingham City University. Gemma's most recent work, titled Our Distraught System (2022), was exhibited as part of the Masters Show at the Birmingham School of Art in late August through to early September, 2022. You can see this work as part of ourshow (pictured here below with Gemma).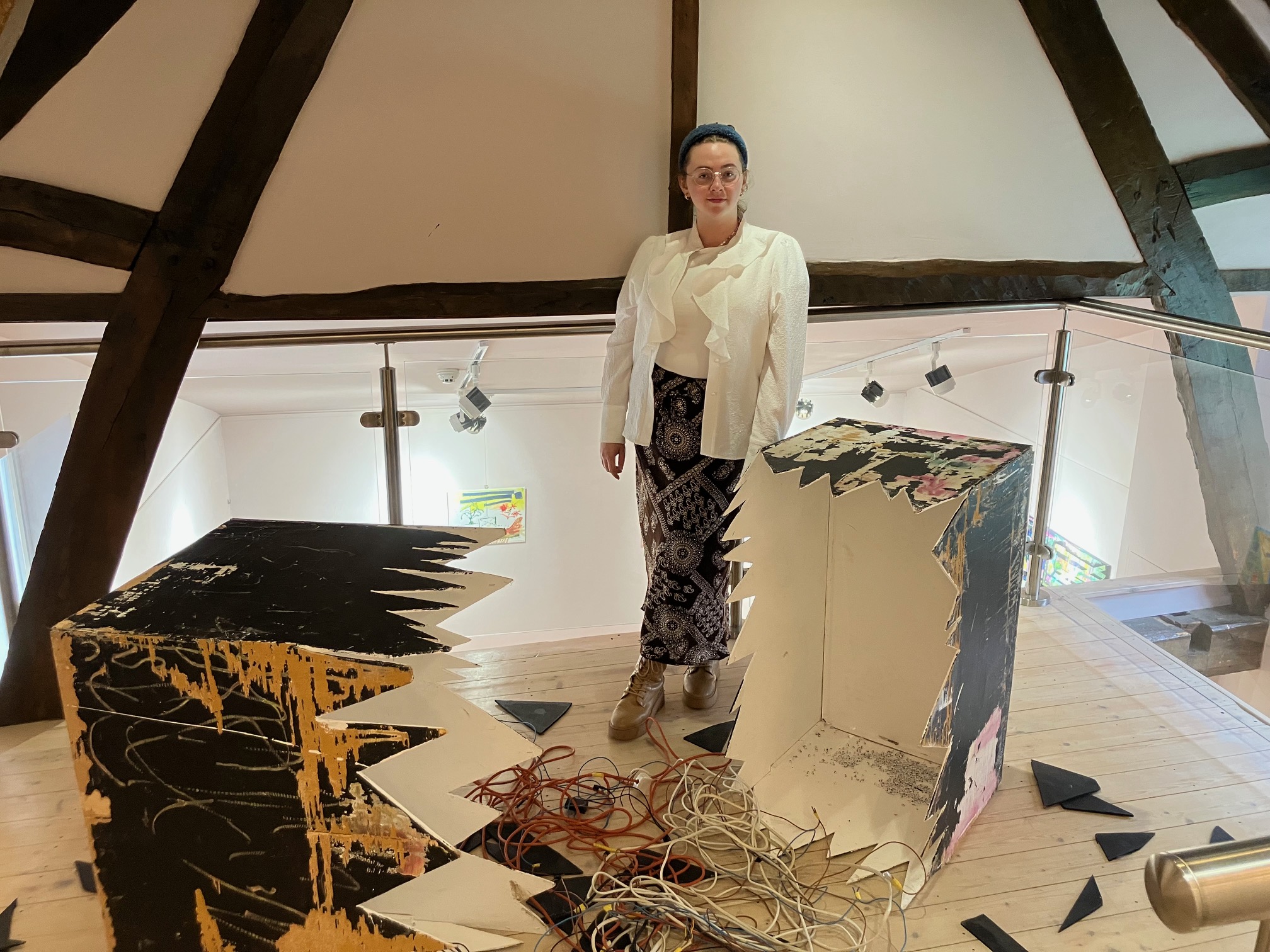 The show also includes work that Gemma created with people living with dementia at the Leominster Meeting Centre.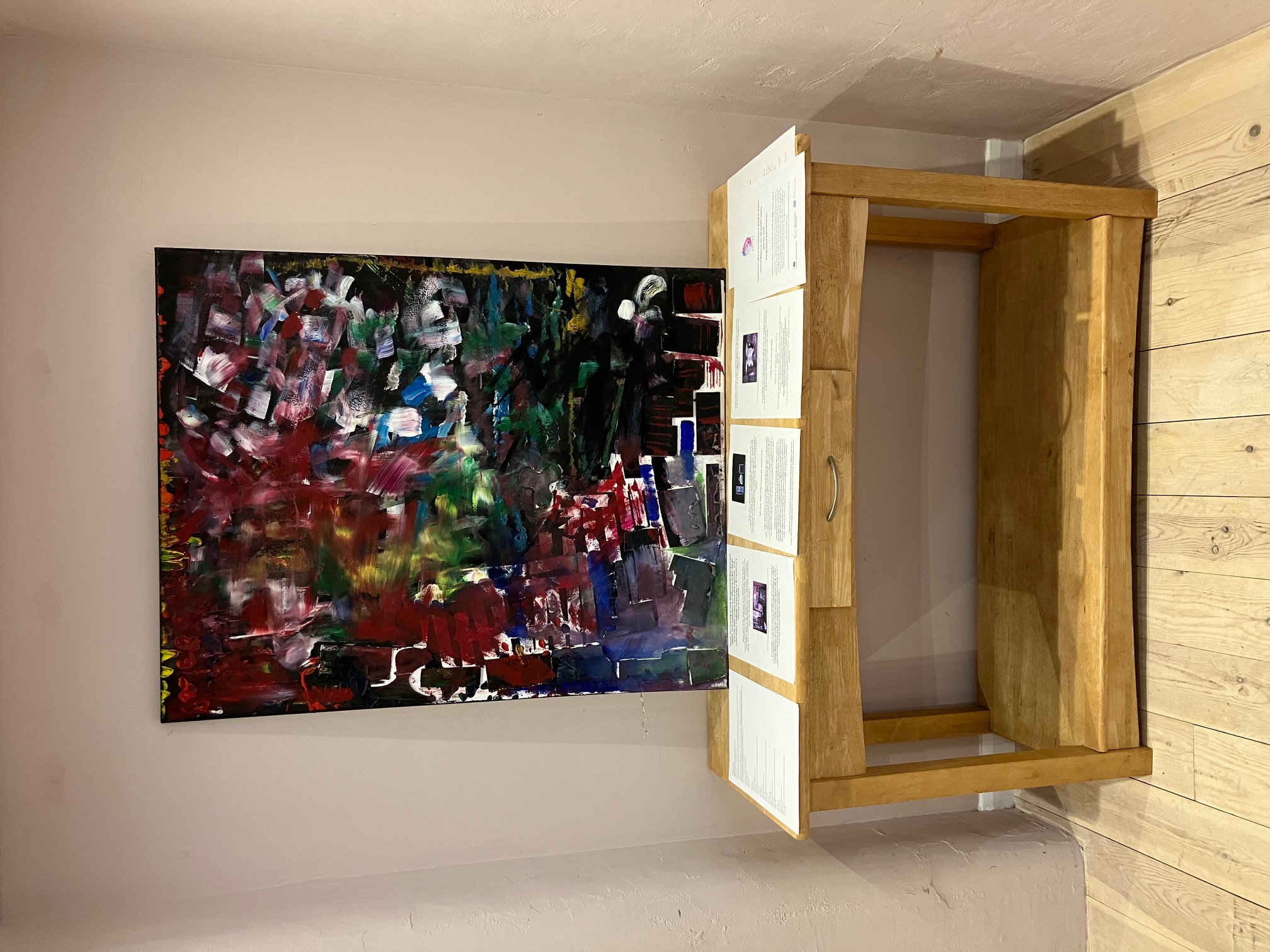 Some of the work is available for sale, and further information about Gemma and her work can be found on her website. Don't miss this opportunity to see the work of an emerging artist close up.