Leominster Cultural Consortium celebrates the Platinum Jubilee
Leominster Cultural Consortium came together to help Leominster celebrate the Queen's Platinum Jubilee with a bonanza day of activities on Saturday 4th June.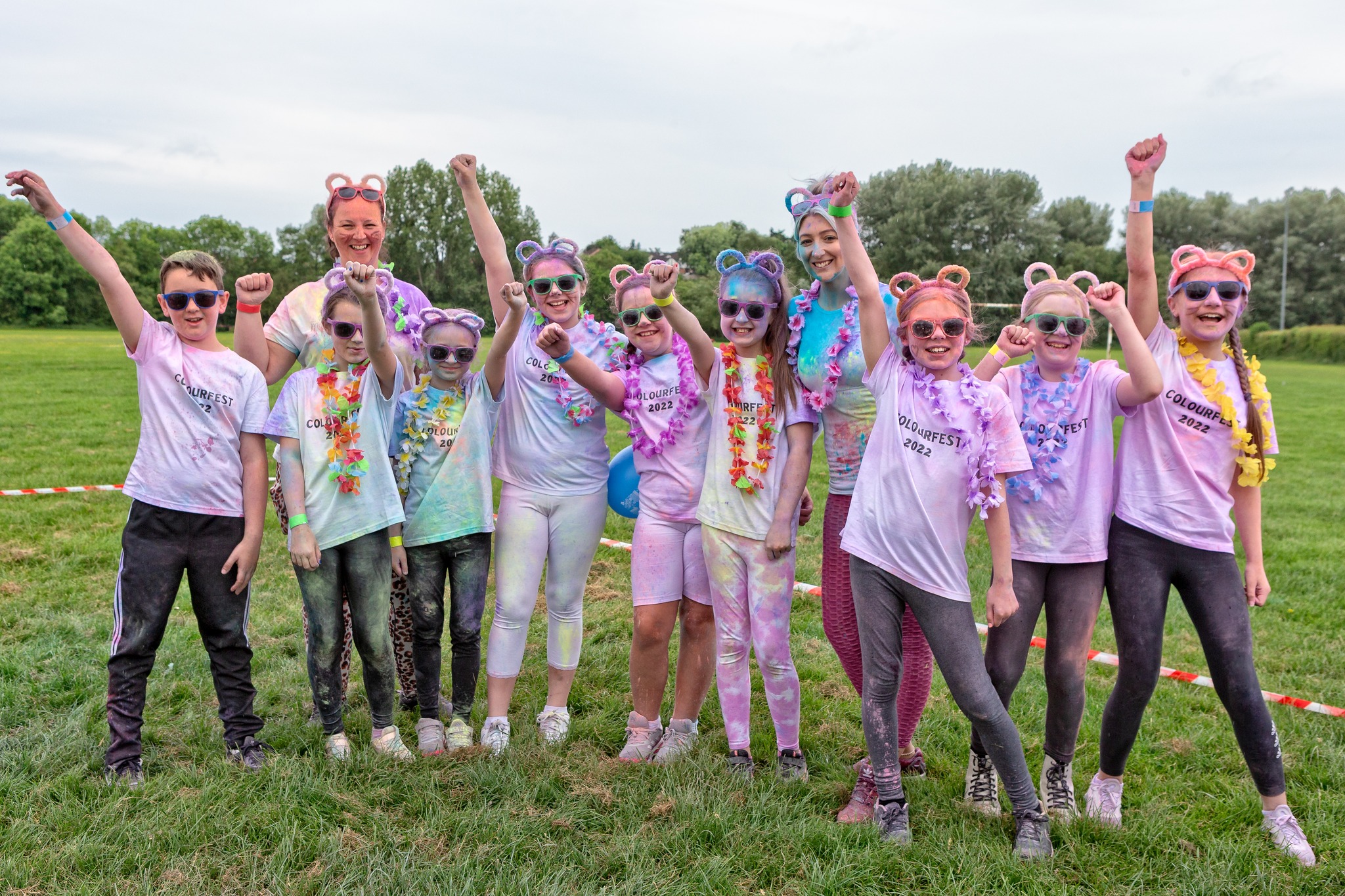 The day began with a sold-out colour Fun Run organised by ECHO. Runners wore lion ears to tie into the Leominster Lion theme for the day, and ran a course around the edge of town starting from the leisure centre.
Leominster Festival Family Fun Day started at 12 noon on The Grange, and featured lots of activities and stalls, including a dog show, music stage, food and drink, mask-making with About FAce Theatre and representatives from local businesses.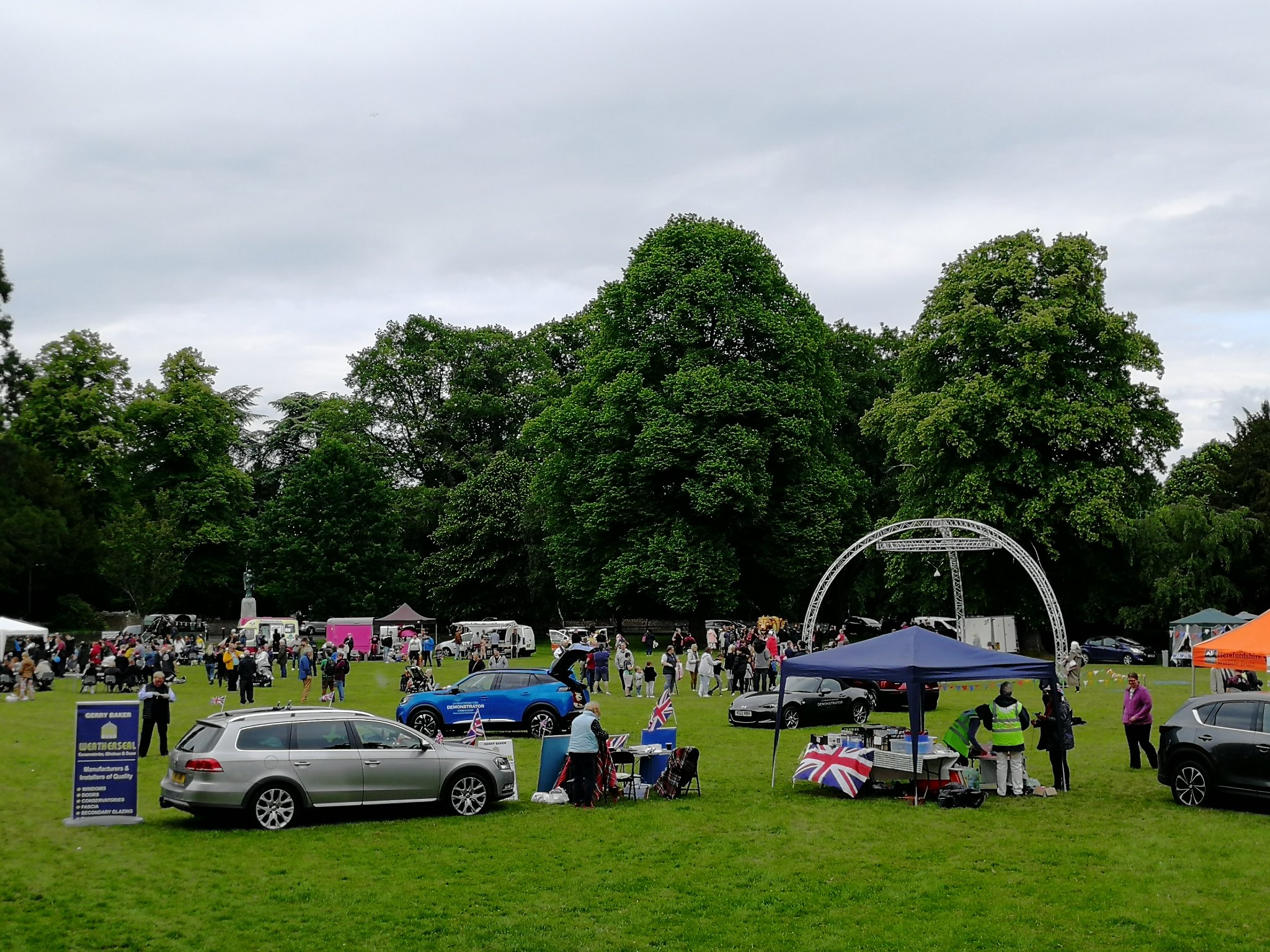 EveryBODY dance's aerial dance rig hosted 88 people giving aerial dance a go throughout the afternoon.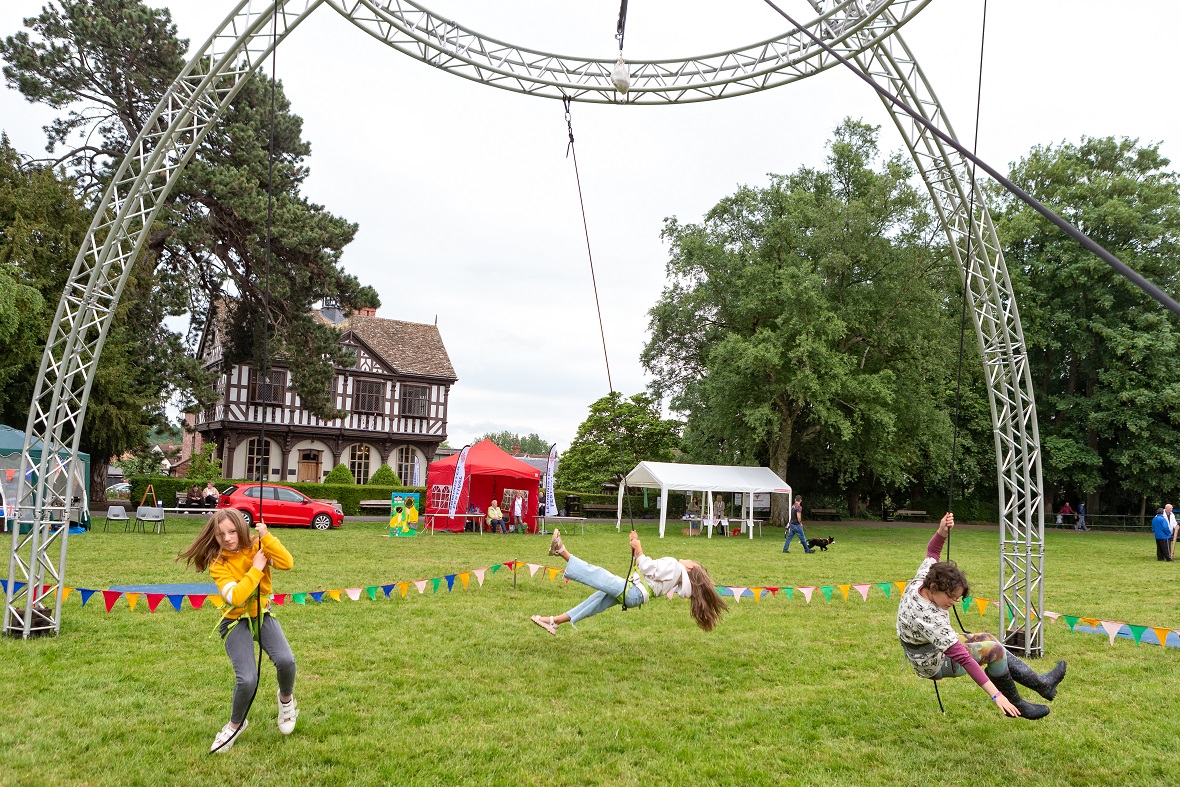 People were able to have a go at weaving part of the Leominster Knot with Maggie Piercy, as well as improving some of their own designs.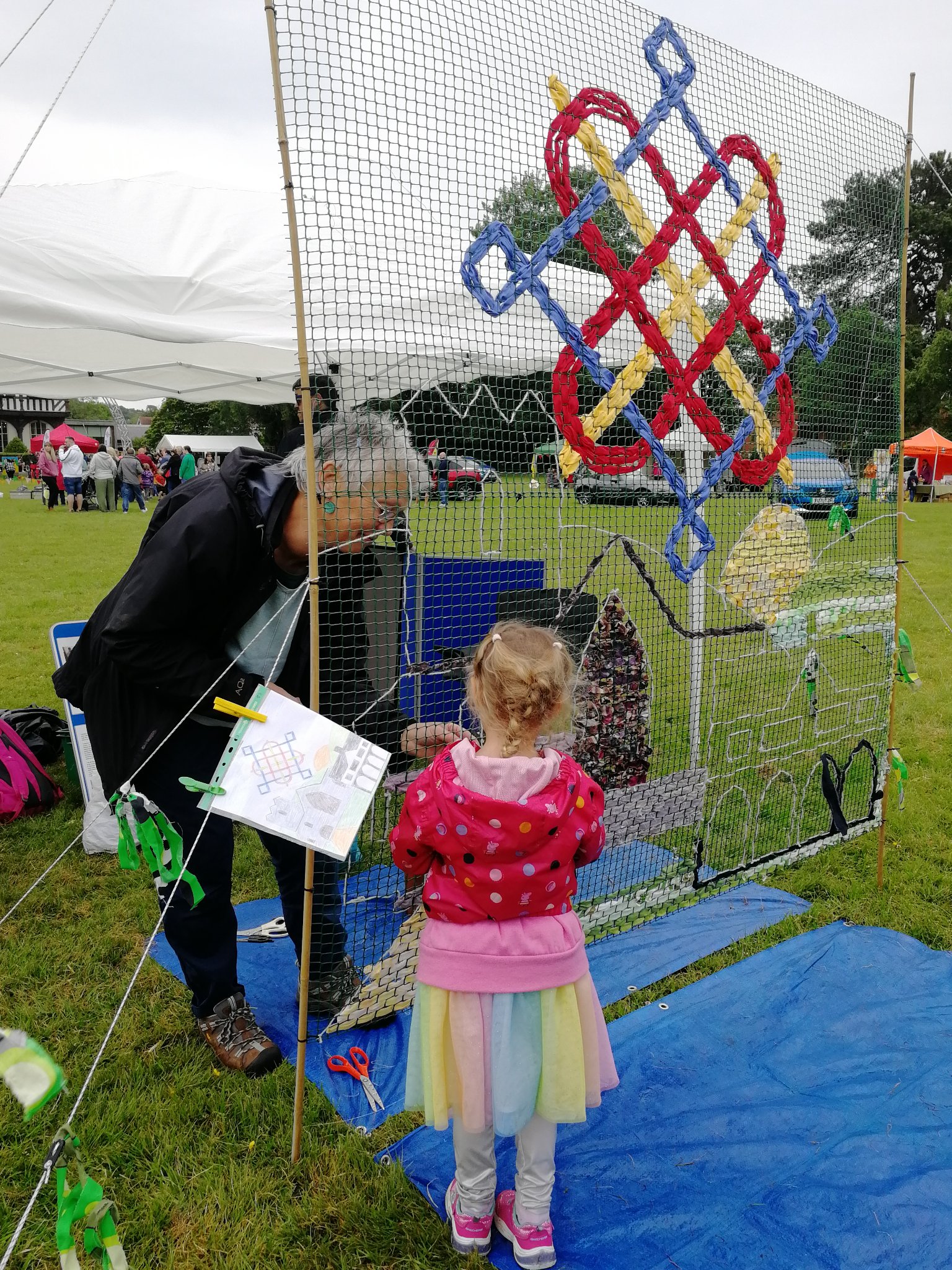 At 2.30pm the Leominster Lion made by the Fetch Theatre his first grand appearance, operated by trained volunteers and accompanied by Broseley Beats samba drummers, actors from About Face Theatre, the Jenny Pipes morris dancing troupe, and Edfrith the monk.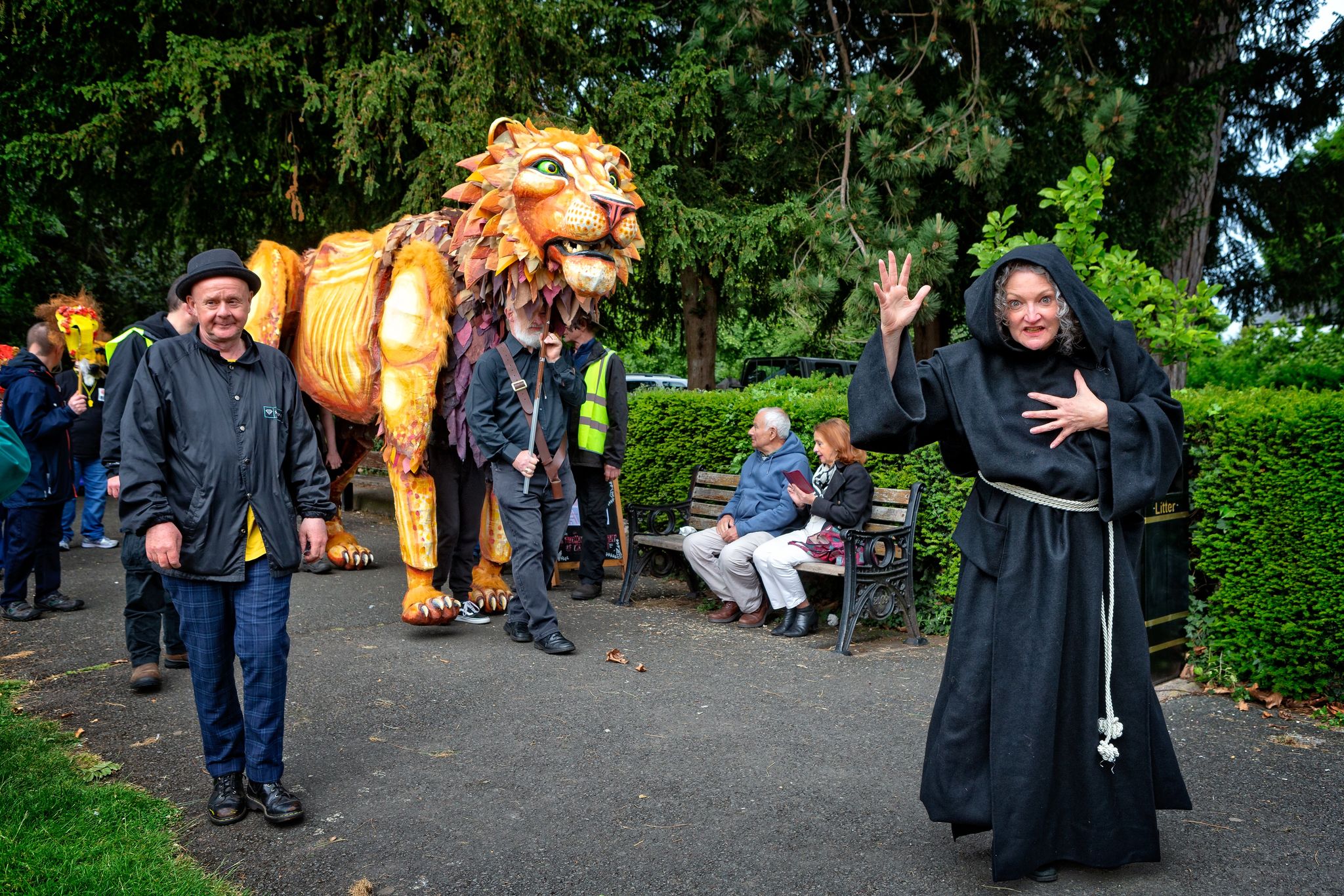 After spending time on the Grange, meeting people and accepting bread and cider from the mayor, the Lion paraded over to Leominster Museum. It is Leominster Museum's 50th birthday this year, and they were celebrating with a cake and party.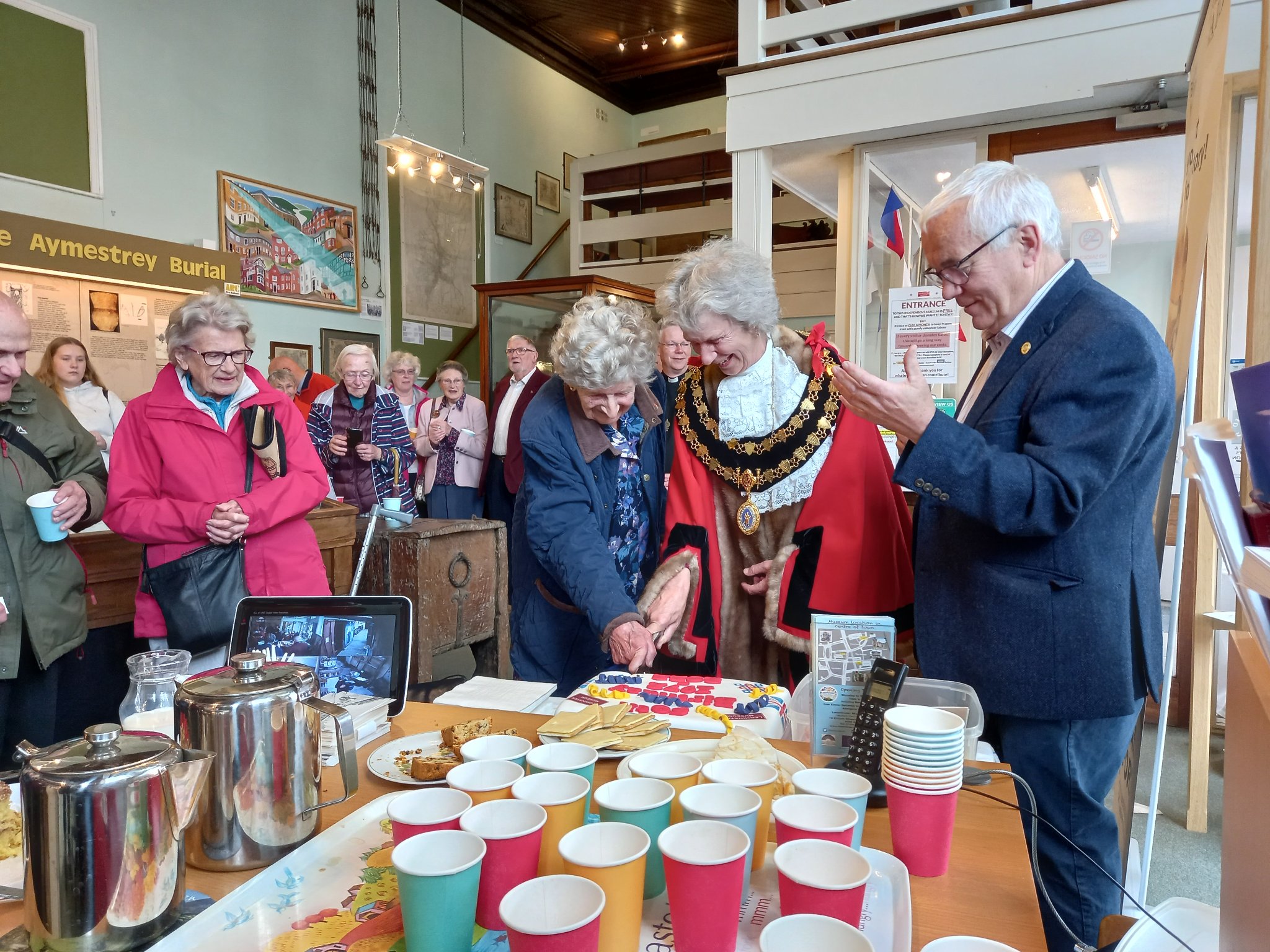 After visiting the museum, the Lion made one final visit, to the community service at the Priory church, which included readings and music from lots of community groups, including Westfield School, the brownies and scouts and more. After the service, people had a chance to meet the Lion. What a busy day!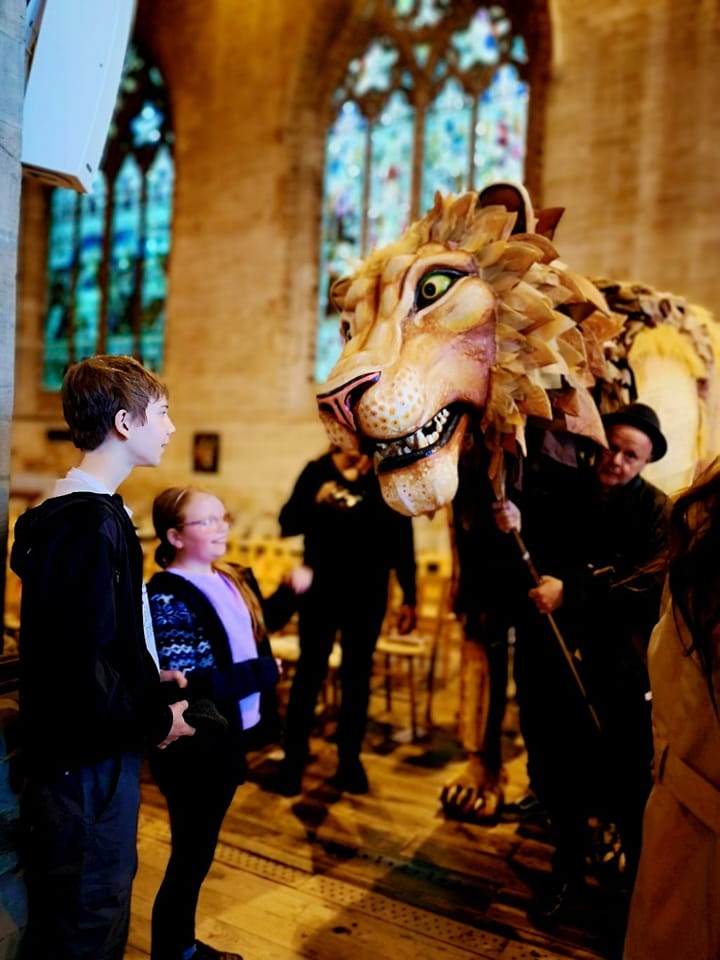 Leominster Cultural Consortium is very grateful to the Let's Create Jubilee Fund from Arts Council England, administered by the Herefordshire Community Fund for their support for our Jubilee activities.