Meet our members: The Fetch Theatre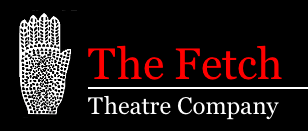 The Fetch Theatre is a touring theatre company producing a highly visual style of theatre incorporating puppetry and mask work. Committed to promoting theatre as an activity for everyone. The Fetch brings theatre of the highest quality to audiences that may not have easy access to the arts. The company seeks to engage with audiences of all ages and abilities. Creating theatre that is diverse, challenging and entertaining.
Based in Leominster, The Fetch, has had huge impact locally but the company also tours nationally and internationally performing in Ukraine, India, Portugal, Israel and Czech Republic.
As a founding member of the Leominster Cultural Consortium, The Fetch brings their significant experience and skill in puppet making, performance, workshops and residencies for all ages and abilities to the town. Artistic Director Andrew Purvin is dedicated to using puppets of all sizes to inspire participants to explore storytelling and discuss a plethora of contemporary issues. He passionately believes that puppetry can transform lives. As part of the Leominster Roars project, Purvin worked closely with students at Earl Mortimer College to develop puppets for the Leominster Roars cultural programme including the brilliant flash mob,'Attack of the Minibeasts' at Corn Square Market and the stunning10ft Leominster Lion.
Visit The Fetch Theatre website here: www.thefetch.co.uk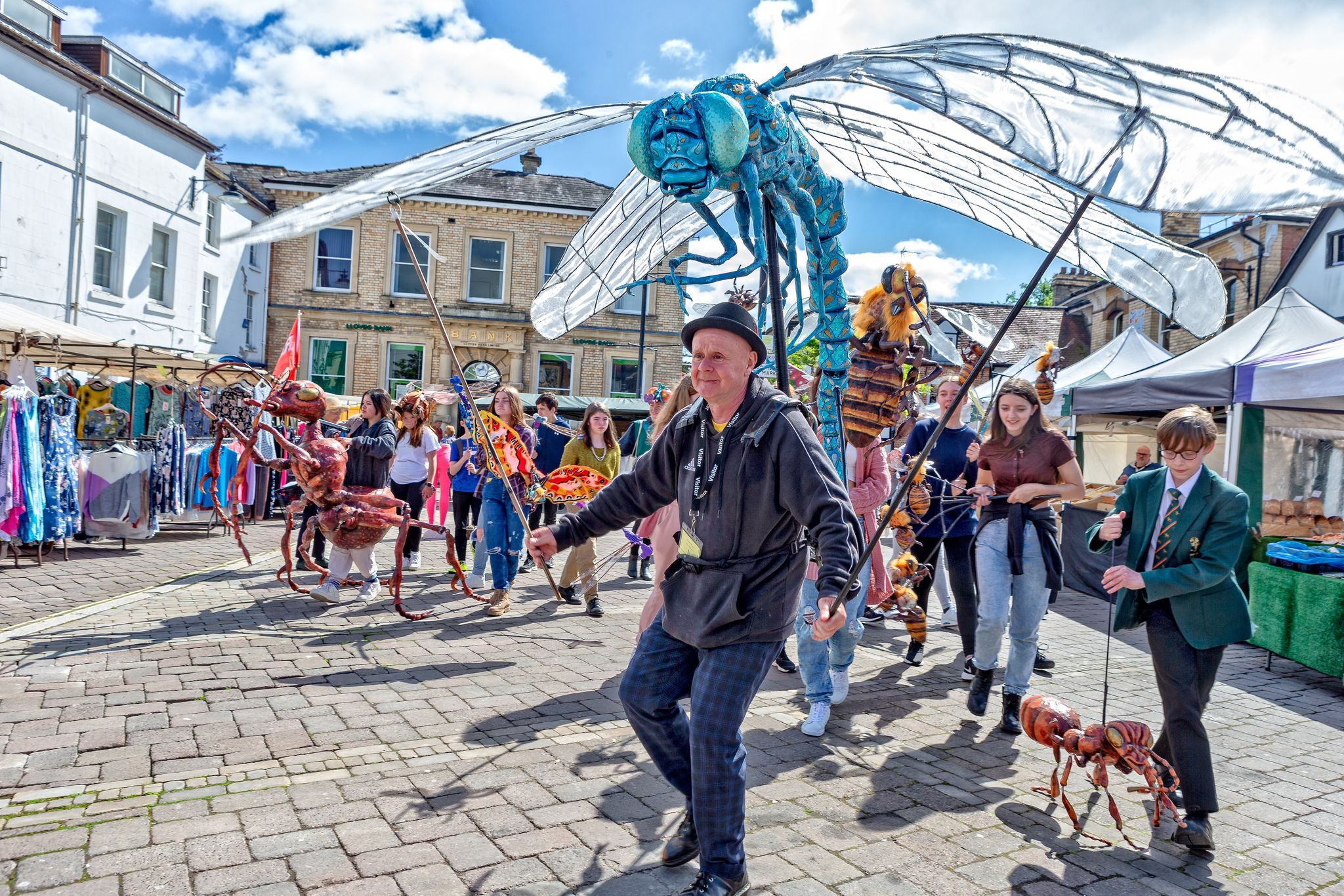 Attack of the minibeasts - Corn Sqaure Market with Year 8 students from Earl Mortimer College.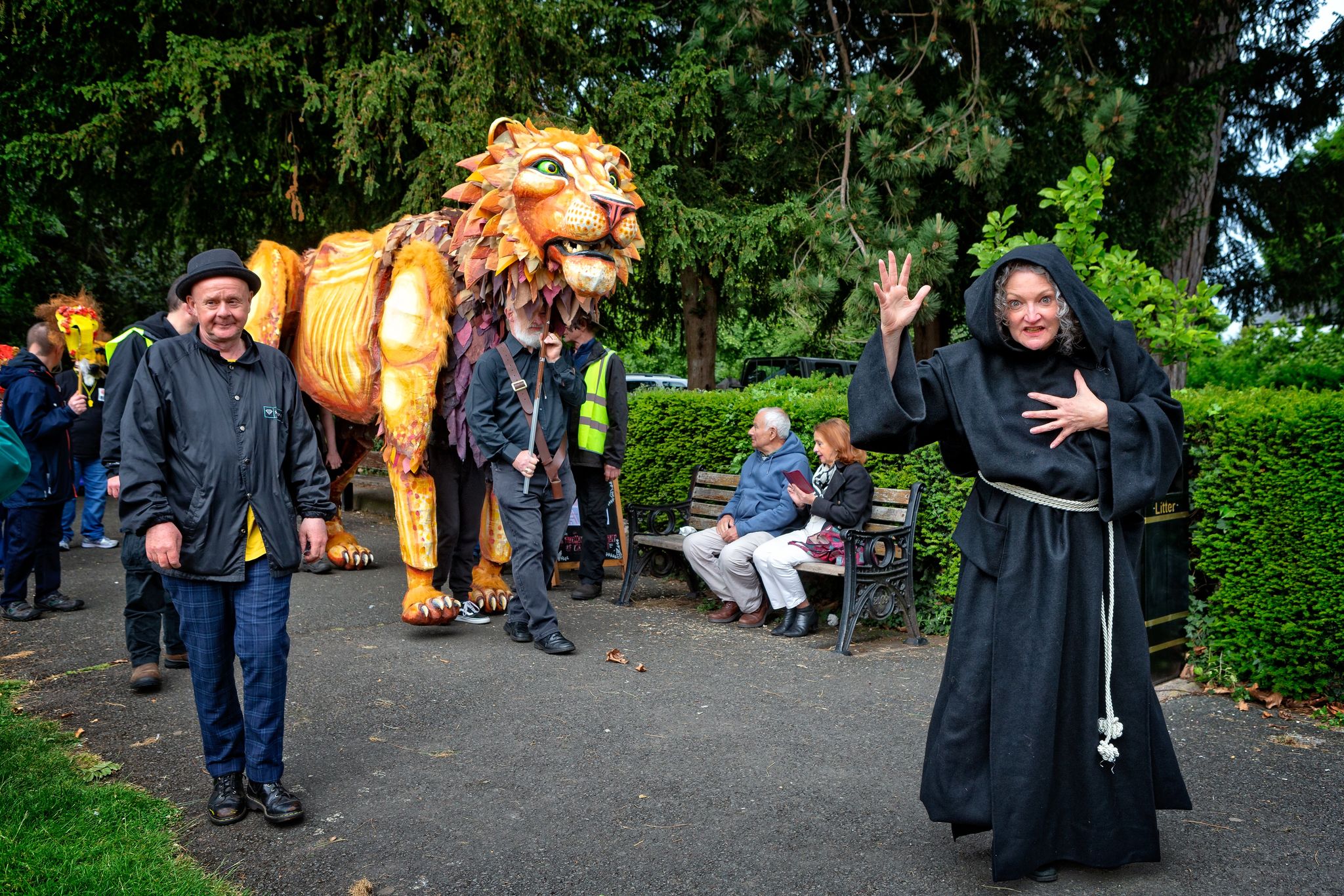 The Leominster Lion walking with St Edfrith the wandering monk on his parade at the Leominster Family Fun Day 2022