Meeting the Neighbours
Barons Cross is a parish on the western edge of Leominster. It has a long and interesting history, and is reportedly where local barons met in the time of King John.
In more recent history, it was the site of a US hospital during World War II, caring for US soldiers injured whilst fighting in Europe, as well as a resettlement camp for Polish citizens, many of whom chose to stay on in Herefordshire after the war was over. Those that stayed include reknowned sculptor Walenty Pytel who escaped from the Nazis with his mother and arrived here in Leominster in 1948. Pytel works with steel and bronze and his most notable work, The Jubilee Fountain, marked the Queen's Silver Jubilee in 1977 and now sits outside the Palace of Westminster.
These days, Barons Cross is a neighbourhood, with just over 600 households, a community centre, the Barons Cross pub and more.
Cultural Consortium members Rachel from Everybody Dance and Enid from Golden Threads visited Barons Cross once a week for six weeks to meet the neighbours and share stories, tea, cake and craft activities as well as doing litter picking, looking at local history photographs and talking about the area.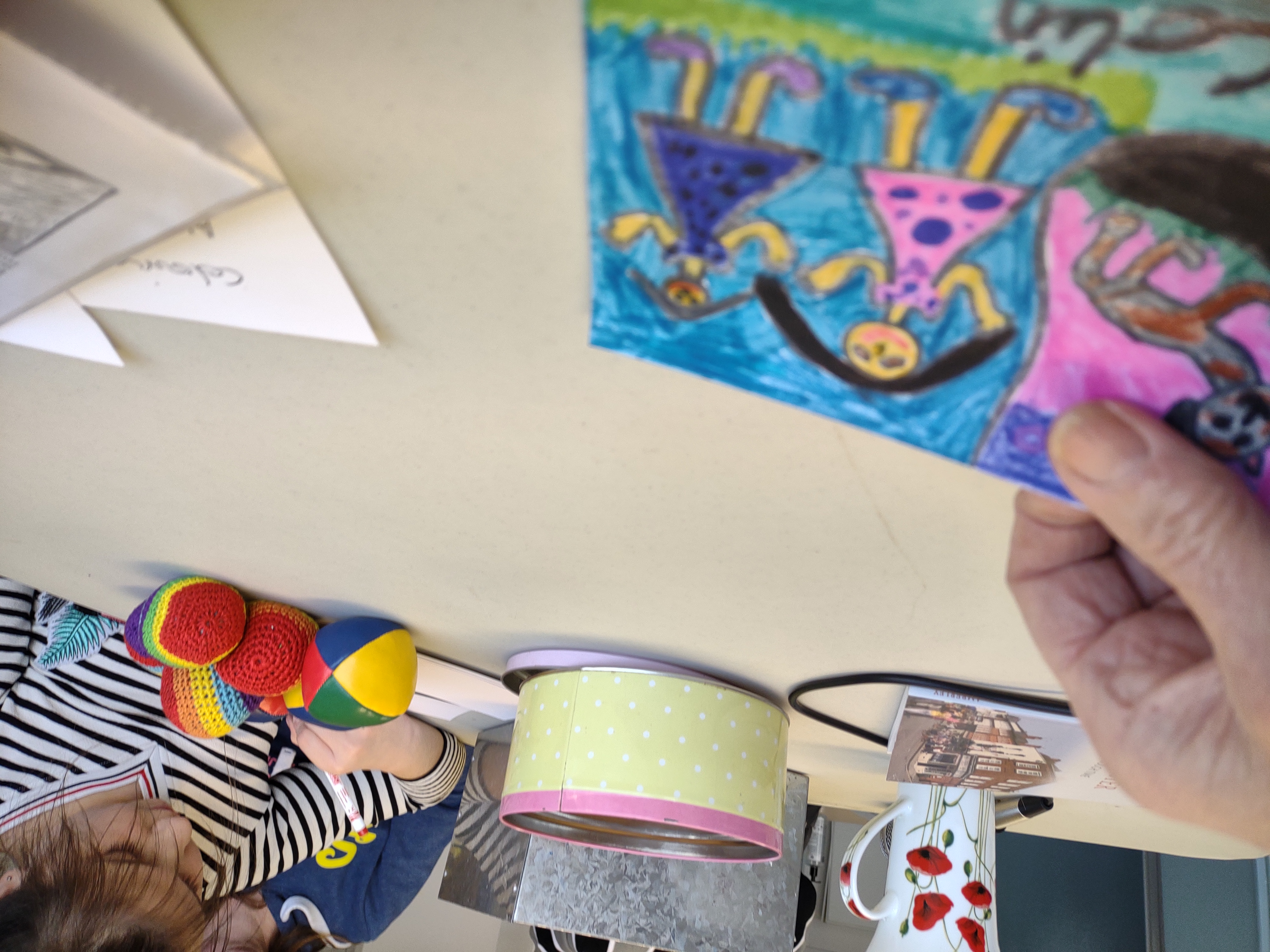 The residents talked about recent history and their lives, such as one man who had been part of a group who won a design competition for a Coat of Arms for Herefordshire whilst at school. Others heard about Leominster's ducking stool for the first time, not realising that one of the last two left in the country is here at Leominster Priory.
Residents of all ages, from 8-80 chatted to each other, sometimes meeting for the first time. The pandemic had made it harder for people to get out and about, and some people are still hesitant about going out. Others had just arrived in the area and had not yet got to know people.
One group made friendship bracelets.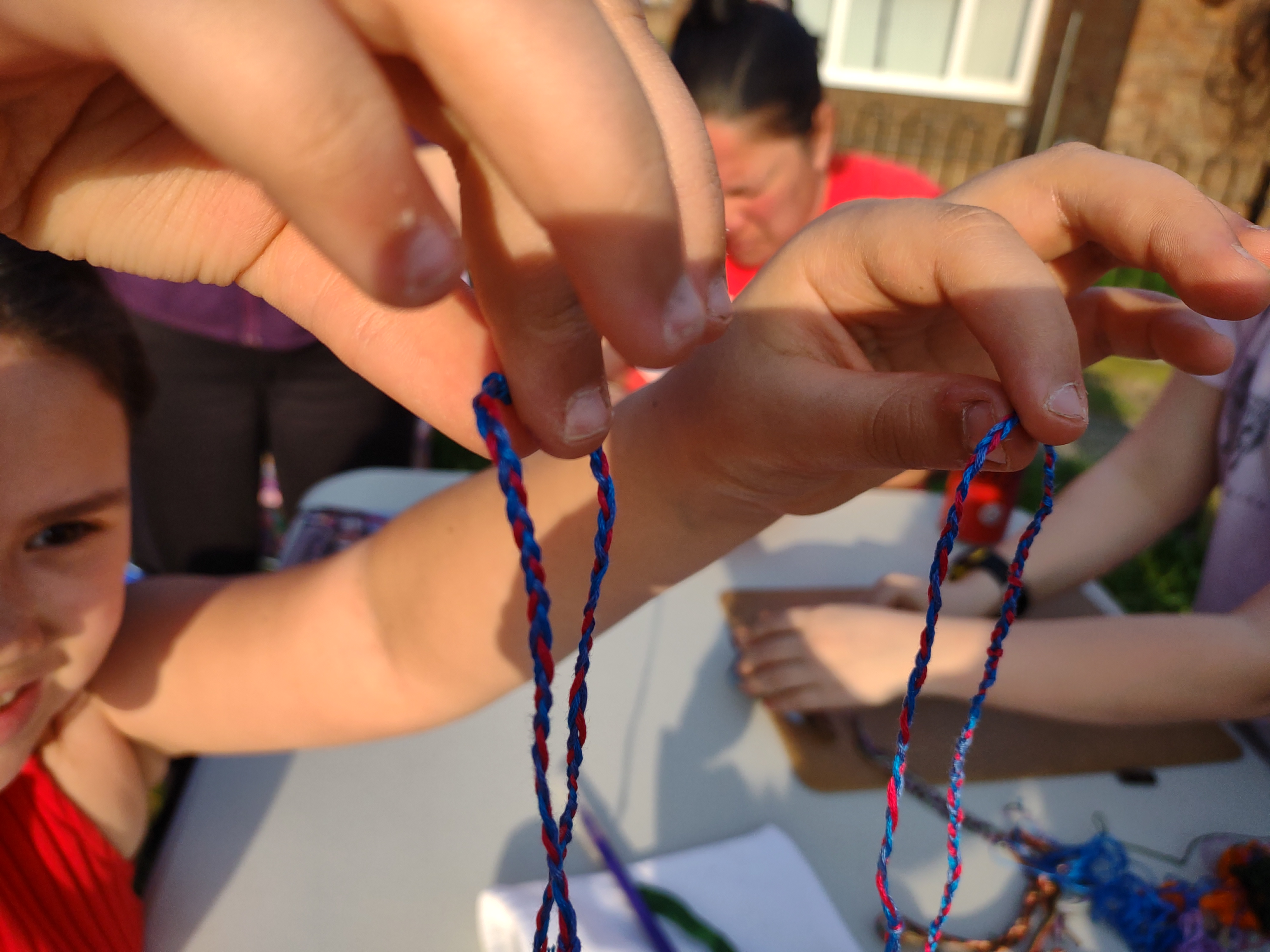 After six weeks, the residents were getting used to seeing Rachel and Enid out and about and were sad to hear that the project was over. We hope that they will be back visiting very soon.