St Edfrith and the Lion Project
Students from Westfield School in Leominster have been learning about the legend of founding monk St Edfrith in a series of workshops by Hilary Norris, Musical Director at Leominster Priory.
Hilary has taken some of the students around Leominster to find all the lion images they can around town, and then the students created their own lion art works in class. We were delighted to exhibit these lions at the Old Stables Gallery in the Leominster Tourist Information Centre throughout February and March.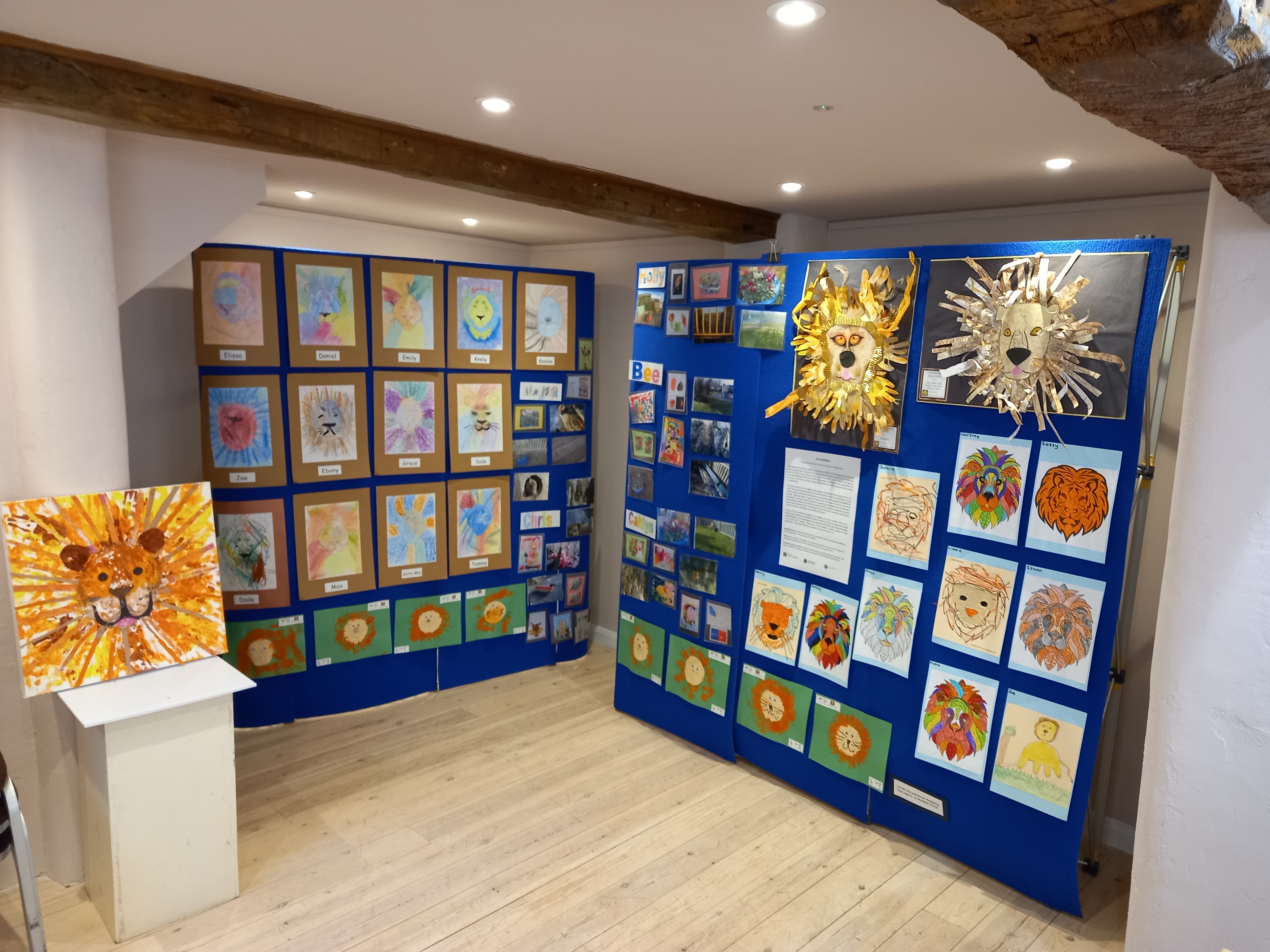 The sixth form students also created their own Leominster Lion trail, which we are working to make available to buy from the TIC over the summer.
In the next workshops, Hilary and the students created a song for Leominster, using words and ideas that the students came up with, and rehearsed a performance of the song and a short play about Edfrith visiting King Merwallhd.
The workshops culminated with visits by the whole school to Leominster Priory where they were welcomed by Father Guy Cole.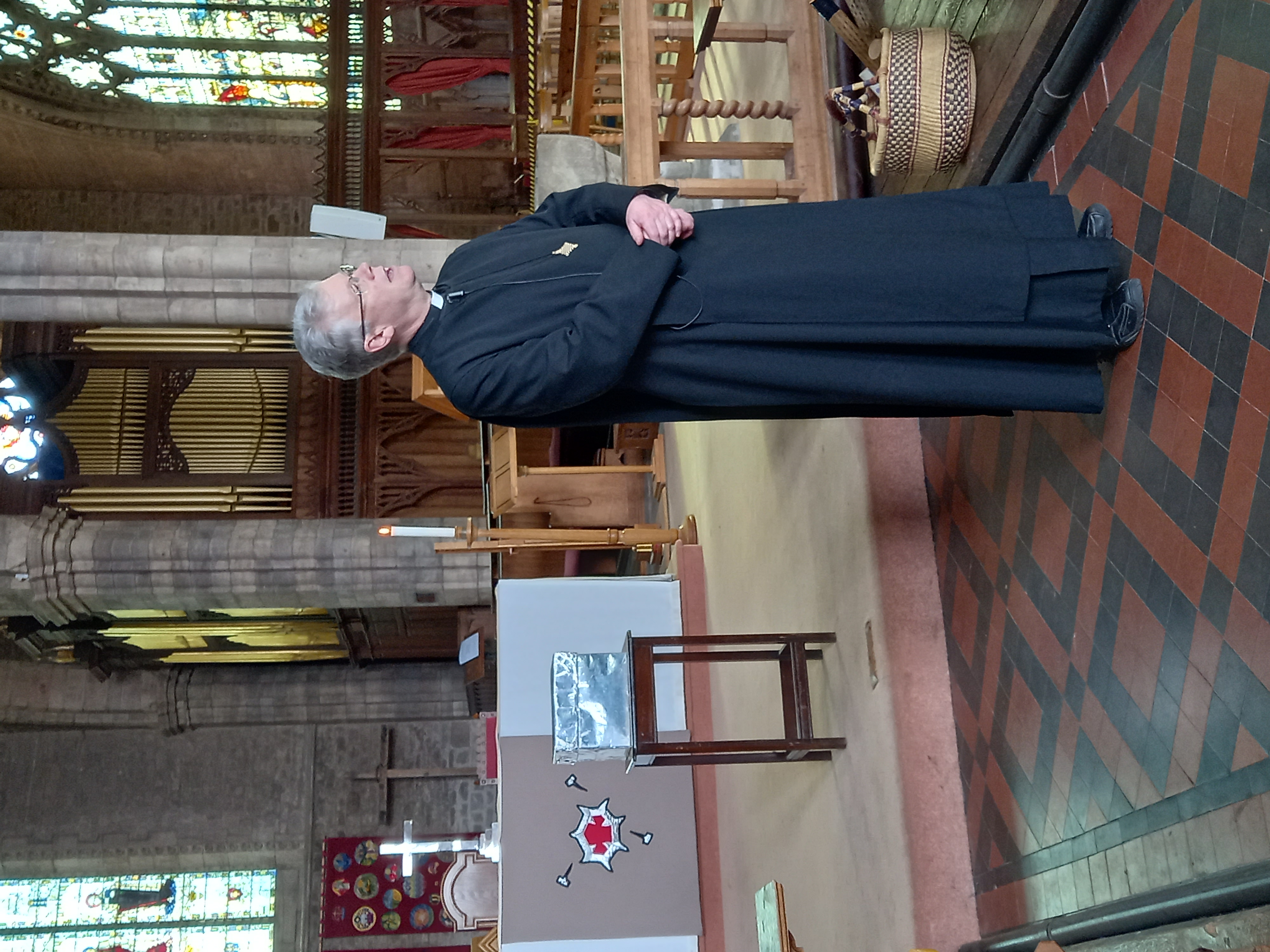 All of the students had a look around the building, touched a replica monk outfit, admired the quilting and other artworks, and investigated the Last Supper sculpture that is currently in residence at the Priory.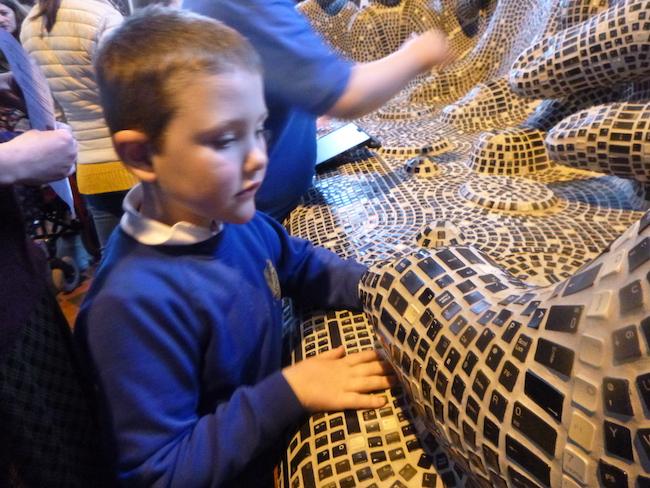 The older students made Leominster Knots, and the younger students made lion headbands at the crafting table. The students also lit candles to either say thank you for something, or sorry for something, and each visit culminated with a performance of the song they had written and the short play.
For many students, this was the first out-of-school trip they had taken as a group for two years, so it was an exciting day for all.